The starter set by ERAgrip consists of 2 ERAgrip multi-grips and the necessary adapters in different sizes to enable you to start training with weight plates immediately.
Contents of the Rooky Set
1x ERAgrip grip, right
1x ERAgrip grip, left
1x hand strap, right
1x hand strap, left
2x Vario DM30 adapters
4x Vario DM50 adapters
2x M30 fixing screws
2x M50 fixing screws
4x aluminium bolts
1x FREE carry bag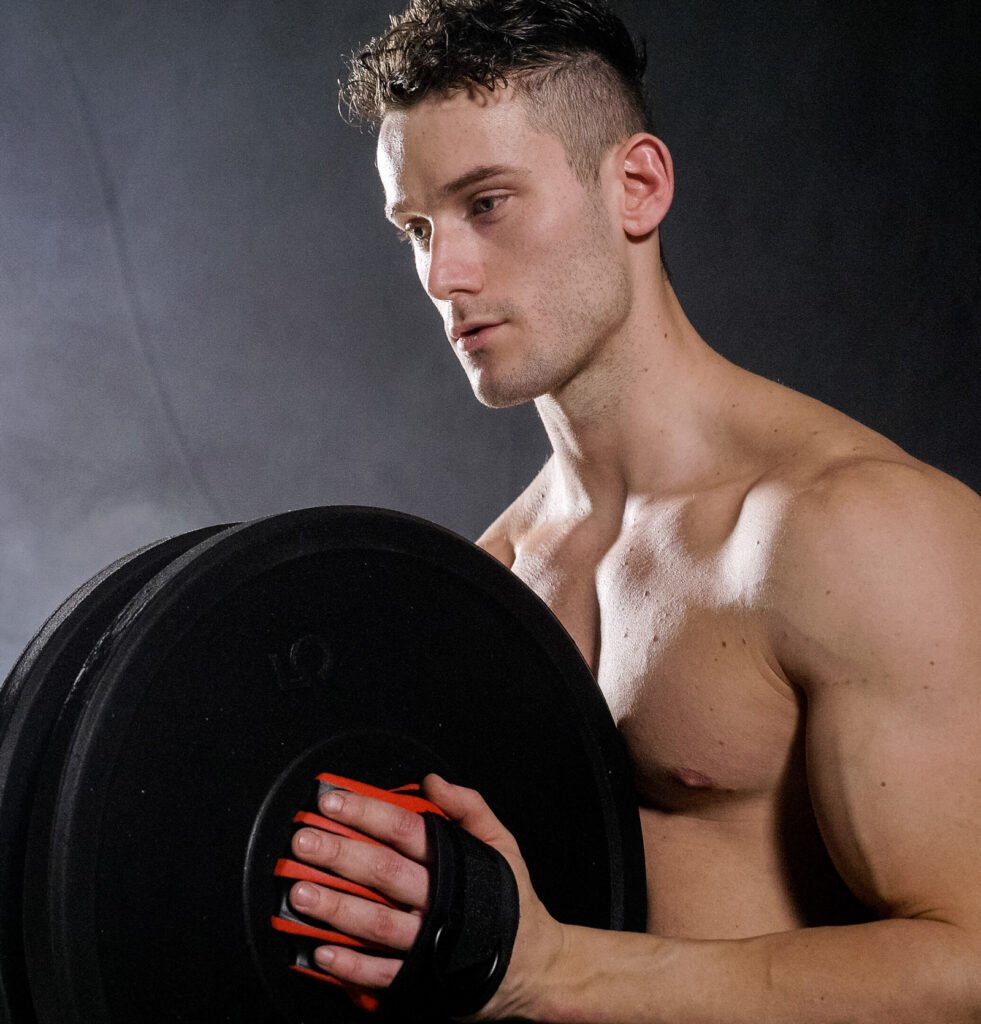 Various muscle groups in the lower and upper arms are always heavily involved in performing an exercise by holding cable attachments or dumbbells.
Is that really ideal?
The consequence of this is that only part of the load of an exercise actually stimulates the intended muscle group.
ERAgrip allows you to focus 100% on the muscle group that you actually want to target.
Relieving the strain on your own grip strength and shifting the weight centrally towards the palms of your hands gives you a new, previously unattainable training experience.
You will be amazed at how EASY & EFFECTIVE training with ERAgrip can be.
Work out HOW, WHEN and WHERE you want!
We are convinced that with ERAgrip, we have developed a tool that will bring lasting change to the fitness market. The multi-grip stimulates new muscles and fits into every training routine and every gym bag. ERAgrip is your fitness tool, no matter HOW, WHEN or WHERE you want to train. It helps competitive athletes, amateur athletes and people with disabilities alike to rethink their hand position when exercising and to experience their workouts in a new way. ERAgrip will change your workout for the better.
Stimulate new muscle
When working out, a commonly encountered problem is that not all the muscles we want to stimulate are being activated. That's now a thing of the past. For one thing, ERAgrip enables users to get maximum intensity and effectiveness out of their workouts by stimulating their muscles in new ways, and for another, it allows them to say goodbye to boring old-fashioned workouts and discover new exercises and new training plans. The secret behind this is the design of the multi-grip. The balance of the weight is positioned directly under the palm of the hand and this new and unusual grip is what allows you to stimulate new muscle.