Matthias Riegler - how the INBA World Champion is changing the fitness market
"We want to change the fitness market for good with ERAgrip." This is how Matthias Riegler sums up the idea of a multi-grip device for strength training.
In 2018, the INBA World Champion faced a problem. He wanted to maintain high standards in his training regime and had therefore invested regularly in new, and above all expensive training equipment.
However, the desired results – complete satisfaction with his training regime – remained elusive. After investing a total of almost €20,000 in fitness equipment, barbells, dumbbells, weight plates and other accessories, he still could not target all the muscle groups he wanted to, and some exercises were even painful to perform.
In October 2018, after finishing another training session with pain in his wrist, he came up with the idea that has now been developed into a solution to many of the problems in the fitness sector: the ERAgrip. It called for a whole new approach to how we hold weights during a workout.
He worked with his cousin Stefan as well as Eric and Ralph Schatz to develop, test and revise the first prototypes. After numerous pilot models, the perfected version of the tool came onto the market just under 2 years later in the form of the ERAgrip.
Now 24 years old, the native of Upper Austria began his journey in "natural bodybuilding" at the age of 15 and 66 kilograms on the scales in the privacy of his own home. He took the next step 2 years later – from training at home to a fully fledged gym. He studied the relationship between training and nutrition in depth and noticed the development and progress of his own body from month to month and year to year.
In 2017, the time had come and he entered a competition for the first time. He won first place in the Men's Physique category at the competition organised by the ANBF – the Austrian Natural Bodybuilding & Fitness Federation. In this category the athletes wear knee length trousers, so the judging is limited to the upper body and calves. Matthias Riegler enjoyed further successes in 2019. He also took first place in the competition organised by the GNBF – the German Natural Bodybuilding & Fitness Federation. This was followed by the highlight – the World Championships in Athens, where he wins the INBA and PNBA competitions and is declared World Champion.
Alongside his own training, the world champion began coaching interested athletes. He gave heartfelt advice on training and nutrition – regardless of whether he was working with a competitive athlete or an amateur enthusiast. He shared his experience together with two good friends of his who worked as coaches.
This expertise and his urge to keep thinking about fitness and to take it to a new level were also why, up until the development of the ERAgrip, he had spent numerous workouts thinking about how the problems referred to earlier could be solved.
"The ERAgrip is not meant to be a tool that only helps a small number of people. No – I want to help competitive athletes, amateur athletes and people with disabilities alike to change and improve their training. I know from my own experience what it's like when, firstly, you don't get the results you're aiming for and, secondly, you have to train with pain in your wrist."
It was time to leave a lasting mark here and bring about a change in the fitness market. The INBA World Champion has definitely done that!
Click here for training videos with Matthias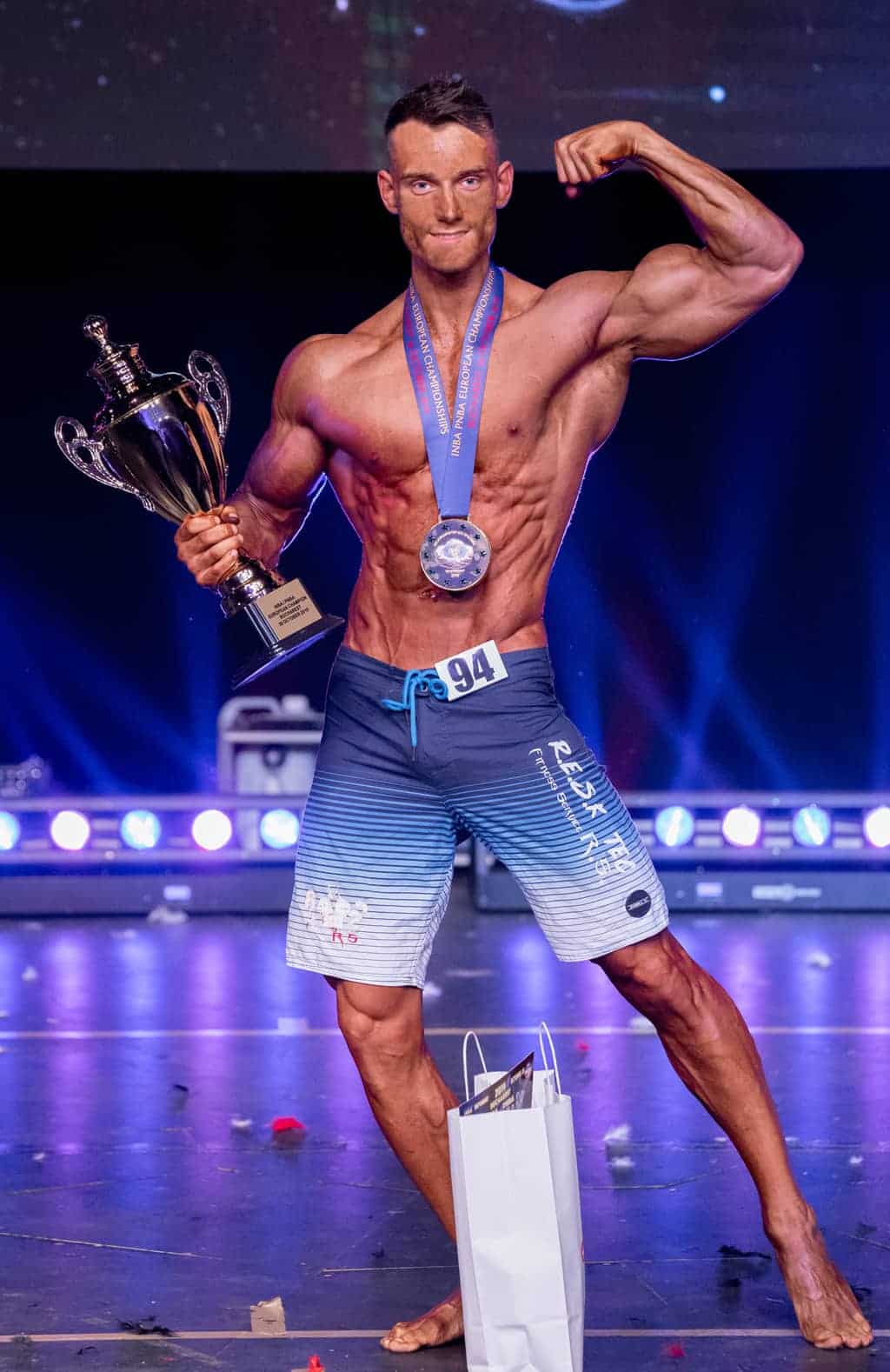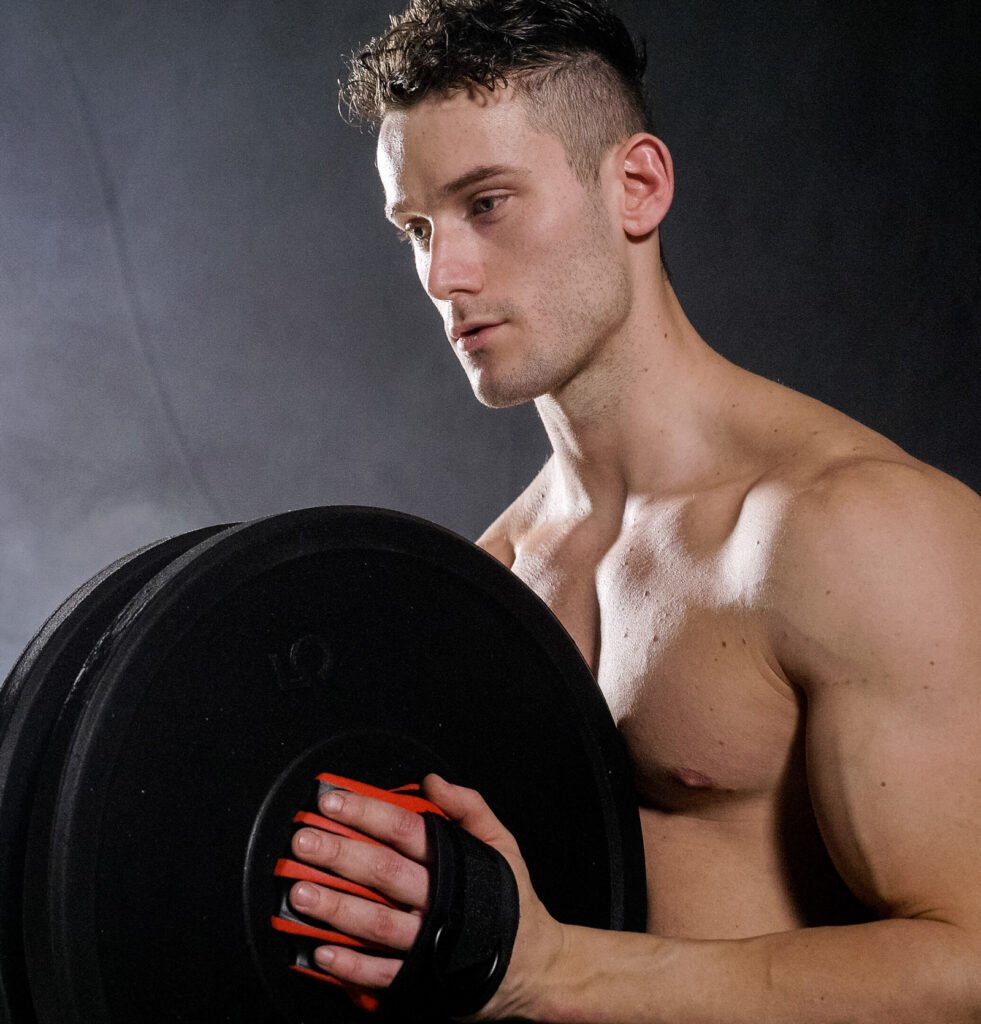 Various muscle groups in the lower and upper arms are always heavily involved in performing an exercise by holding cable attachments or dumbbells.
Is that really ideal?
The consequence of this is that only part of the load of an exercise actually stimulates the intended muscle group.
ERAgrip allows you to focus 100% on the muscle group that you actually want to target.
Relieving the strain on your own grip strength and shifting the weight centrally towards the palms of your hands gives you a new, previously unattainable training experience.
You will be amazed at how EASY & EFFECTIVE training with ERAgrip can be
ERAgrip fits in your gym bag and works with your training plan.
It replaces expensive and space-consuming fitness equipment.

Compatible with all commercially available weight plates (⌀ 30 & ⌀ 50)
It was developed to train your whole body.